Nalanda is situated in the state of Bihar. Founded in the 5th century AD, it lies at a distance of approximately 90 km from the capital city of Patna. Nalanda had the honor of being visited by Lord Buddha a number of times, in His lifetime. Even Hieun Tsang, the famous Chinese Traveler, stayed in this village for approximately 12 years, in the 7th century AD. Nalanda came to be recognized as a famous center of Buddhist learning in India, only between 5th century and 12th century.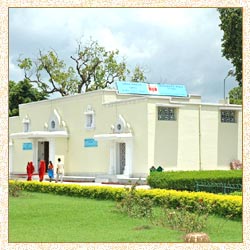 The university of Nalanda, apart from being the largest and oldest university of ancient time, was also first residential international university of the world. Around 2,000 teachers and 10,000 students, from all over the Buddhist world, stayed at this university. Emperor Ashoka and Harshavardhana got a number of temples, monasteries and viharas built here. Some time back, in 1951, an International Center for Buddhist Studies was set up at this place.
Tourist Attractions in Nalanda
Nalanda University
The university of Nalanda counts amongst the oldest Universities of the world. It was founded in the 5th century BC. Spread over an area of 14 hectares, it comprises of numerous temples and monasteries. There is a small chapel in the university, which still retains a half broken statue of Lord Buddha.
Surya Mandir
Surya Mandir, dedicated to the Surya (the Sun God) is adorned with many idols, of both Hindu as well as Buddhist deities.
Nalanda Museum
Nalanda Museum dates back to the year 1971 and houses a rich collection of ancient manuscripts, Buddhist statues and items like coins, pottery, inscriptions of the Maurya and Gupta period.
Hieun Tsang Memorial Hall
This Memorial Hall is dedicated to Hieun Tsang, a Chinese traveler who stayed in Nalanda for 12 years.
How to reach Nalanda
By Air
The nearest airport of Patna is around 90 km from the village and is well linked with Delhi, Kolkata, Chennai, etc.
By Rail
The railway station of Bakhtiyarpur, 38 km away, is the nearest to Nalanda. One can also go to the Gaya railway station, approximately 65 km away.
By Road
There is a good road network connecting Nalanda with Patna, Gaya, Delhi, Kolkata, etc.
Nearby Cities
Rajgir - Approximately 12 km
Bodh Gaya - Approximately 110 km
Gaya - Approximately 95 km
Patna - Approximately 90 km